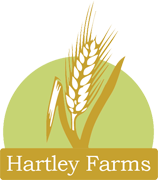 Grain Sampling, Hartley Farms
Grain Sampling, all samples are taken from vehicles upon intake, via our onsite fully automated sampling system, allowing for an even and thorough sample
to be taken for testing.
Grain Sampling
Upon intake of goods, all vehicles are weighed in and brought into the sampling area, prior to sampling, once the sheet has been removed from the vehicle a visual inspection of the vehicle and its goods is carried out assessing the cleanliness of the vehicle and any contaminants that may well be visible.
Our fully automated sampling probe then comes into operation removing between 40 and 50 kilos of product from all over the vehicle, the product then passes directly into the laboratory where a detailed analysis is carried out in accordance with the current TASCC code of practice.
To find out more about our grain management services please contact us today.

Grain Management Services by Hartley Farms