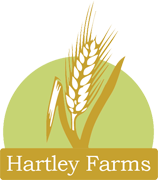 Grain Testing, Hartley Farms
Grain Testing is available at our in house laboratory and enables us to assess and analyse all grain coming prior to being released for allocation.
Grain Testing
Upon the completion of the sample being removed from the vehicle, the product is checked for odour and any visual impurities, this may include the contamination of Stones, Ergot , Fusarium, Bunt and chitted seeds.
Further analysis will examine the moisture content, specific weight, oil, protein and nitrogen levels, a selection of screens are then used to asses for small grain impurities such as thin and blind grain, weed admix and the possible presence of an infestation or Grass Ergot.
Once the tests are complete samples are then taken and labelled up for both customer and consumer records. The vehicle and its goods are then moved on to their designated tipping area.
To find out more about our grain management services please contact us today.

Grain Management Services by Hartley Farms