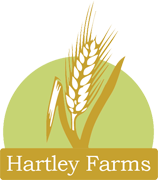 Testimonials - What our customers say
Scroll down to see a selection of customer testimonials and find out what our clients have to say about Hartley Farms
and see why working with a family run business
has so many benefits.
Hartley Farms Customer Testimonials:
Hartley Farms offer an excellent service towards our haulage company, you get a warm welcome on arrival no matter how busy they get and the turn around times for tipping and loading are excellent. All the staff are very friendly and you are treated with politeness and respect a rare commodity towards drivers and hauliers these days. The site is kept immaculately clean, with the admin side top notch, the flexibility offered by Edward and his staff are second to none and I hope we have the pleasure of continuing working with them for many years to come.
Nigel Breeze
Director, HGV Haulage Ltd
Whether it be drying, storage or the handling of rejected loads, we find Hartley Farms a highly valued and throughly professional and helpful business to deal with.
Ian Root
Mid England Agriculture Ltd
During the harvest of 2008, the wettest and most difficult I can remember, Edward Hartley and his late father Robert Hartley,  were not only the most helpful and efficient storekeepers we used but reasonably priced too.
Kim Wells
Acron Arable Ltd
Hartley Farms store is one of the most organised grain stores we collect from, geographically very well situated close to the Midlands motorway network. Offering first class loading facilities, weighing and documentation service
Peter Swinnerton, Managing Director
Swinnerton Transport Ltd
The Hartley family (Hartley Farms) offer first class facilities, management, and service with a personal touch which is commendable in todays environment.  Having dealt with them for over a decade I have no hesitation in recommending their business.
Fred Parrott
FG Parrott & Son
Edward's enthusiastic and helpful approach are an essential ingredient in the successful provision of a quality service to Frontier Agriculture Ltd within the food and feed supply chain.
Andrew Hildreth
Frontier Agriculture Ltd
Grain Management
Grain: sampling
Grain: Testing
Grain: Cleaning, processing and De-infestation
Grain: Drying & Storage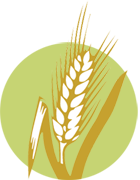 Hartley Farms
NEW Confidential Consultancy Service
No direct application to grain of pesticides
25,000 Ton Storage Capacity
Fully TASCC Approved

Grain Management Services by Hartley Farms