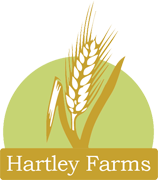 About Hartley Farms
Hartley Farms is first and foremost a family run business, now managed by the third generation of the family. Over the last 40 years, Hartley Farms has created a wealth of knowledge in dealing with issues on grain management.
About Hartley Farms
The development of modern machinery has helped our business to develop into a sophisticated grain handling and storage service, specialising in the cleaning and de-infestation of all grain, most importantly without the direct application of pesticides and other invasive methods.
With an ever increasing concern for consumer welfare within today's society, and its resulting in the traceability, regulation and inspection within the food and feed industry, the link between field and consumer is vital. Hartley Farms and its professional team coupled with their grain management approach within this link, offer a dedicated service that meets this increase within the industry, whilst also maintaining a grower to end user friendly and professional approach in dealing with issues which may arise both on and off the farm.
The typical cycle of grain management services:
Consultancy
Sampling
Testing
Processing
Storage
Communication between merchant and end user.
Hartley Farms pride themselves on providing a friendly, professional service with a real attention to detail. We can provide advice and guidance at any stage of the grain management cycle, drawing on many years of expertise learned through practical experience.
How will effective grain management help you?
Minimise product loss
Protect your reputation
Maximise return on your crop
Maintain consistent quality of your product
Eliminate product liability through contamination and foreign materials
Cost effective solutions through our continued investment in the very latest technology
Peace of mind as your grain is handled by a fully managed, TASCC accredited service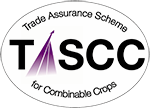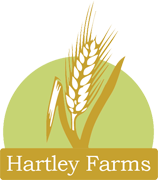 Hartley Farms History
The year was 1977 when Edward's late father Robert, having been farming a pig and arable unit, decided to install a 4 tonne Wilder batch dryer, this being fully automated and a big investment at the time was coupled in with a Law Denis d200 cleaner, this laid the foundations to where Hartley Farms is today. Drying and cleaning grain became an increasingly sought after service within our local farming community, with our local growers and merchants using these facilities, screening malting barley was in those days and still is today a service in high demand.
To this day a vast wealth of knowledge has been created over the years, so many different commodities have had so many different issues and we always aim to prove the old adage wrong, you can't make a mermaids purse out of a Sows ear, well we like to think we can.
Since those early years Hartley Farms has continued to grow and install the latest cutting edge in technology, continuing to meet the high demand for the food and feed industry and its customers and consumers. From field to end user we provide an ever increasingly important link within the industry.

Grain Management Services by Hartley Farms